With the CORE being one of the MOST IMPORTANT groups in the daily movements of the human being. You would think that it is something that is trained frequently and taken seriously by EVERYONE.
WAIT...You didn't know that your core was IMPORTANT?
From stabilizing your body to preventing serious, life altering bodily injuries... YEAH! I'd say it's EXTREMELY serious. If you don't want to end up being that 30 year old guy walking with a cane and a Hunch Back...this is for you!
Everyone is focused on getting the aesthetically pleasing "Hollywood" six pack. Good news: This is the EASY part... Bad news: In most cases, they are just for looks. Imagine having a Ferrari, that is being powered by a 4-cylinder Economically Efficient Honda Engine. Looks GREAT, but LACKS ELITE performance!
Whether you're the "Average" Gym Goer or the Superstar Athlete. A Strong core is ESSENTIAL for all active movements. As a Divison 1 Track and Field Athlete, I have done hundreds of workouts and used hundreds of products in order to try to improve my athletic ability. For 99% of these things, I only gained minuscule results. However, one day I met a GREAT coach of mine who stressed the importance of having a STRONG core.
Benefits of a Strong Core:
Improved Athletic Performance: Whether you play basketball, football, hockey, tennis, baseball, rowing or run track... You will notice INSANE improvements in your athletic performance.
Improved Weight Lifting Performance: Most movements are done with an engaged core. A strong core means those movements can be done "easier".
Prevent Back Pain: Persistent...Annoying...Agonizing lower back pain is something that you DO NOT want to mess with. A strong core, prevents areas like your lower back from having to overcompensate for your weak core.
Improved Balance and Stability: Core exercises work your abdomen, hips, lower back and pelvis. A strong core allows these groups to work in harmony, leading to an EASIER life for you.
AMAZING Posture
ELITE, TONED, VISIBLE ABS: Men, looking to impress the ladies? After this program you will have them DROOLING by the hundreds. Ladies, looking to build your fan base and/or possibly get your dream guy? Great! This training will SKYROCKET your value, ability and career.
& MORE!
At first, I brushed it off and said, "I already have nice abs, my core is fine!"... until I finally got to doing the various core workouts. MAN WAS I WRONG. After completing a couple weeks of the training, I was already receiving a TON of the benefits. Especially, the IMPROVED ATHLETIC PERFORMANCE. My sprint times began to drop and I felt way more comfortable while performing. Things started to feel like sprinting had become "easy" compared to feeling like a dreadful and draining task before hand. Additionally, the menacing look of my core was magnetizing!
That said, I would give you this information and have you google or find some YouTube videos that show you the same old BORING, INEFFECTIVE Core Workouts. Yes, we all know about the cringe workout videos...haha! Since I care about your well being just as much as mine. I'll save you from dealing with the disappointment and struggle of finding an effective program.
I've crafted a program for specifically for YOU to receive the benefits AS SOON AS POSSIBLE. This program is designed to be progressive, meaning, the intensity rises as you complete each day. Additionally, I have created this program in a way that the process of progressing through it would be as easy as possible. No one likes to spend money on a program that forces them to do additional background research...YUCK.
I'm not the type of Athlete/Trainer who just throws what works for him together and feeds it to the people; without having various individuals go through the program.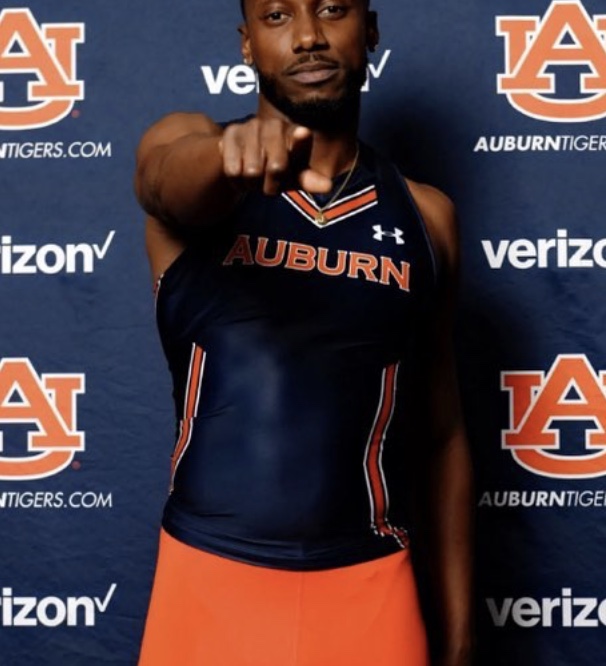 Jevony M. (College Athlete)
"Having been an athlete for so long and getting to this level of competition, every little improvement can make the difference. Things hitting proper angles to following the right diet, could be the difference maker in coming in last place or first.
After following these workouts, my performance on the track and in the weight room has immensely increased. Who would've known that something so simple, that will only take an additional few minutes would make such a difference.
I've done several workouts with various coaches, but this program is THE TRUTH. Highly effective and really develops and challenges you as an individual. SAVAGE MODE."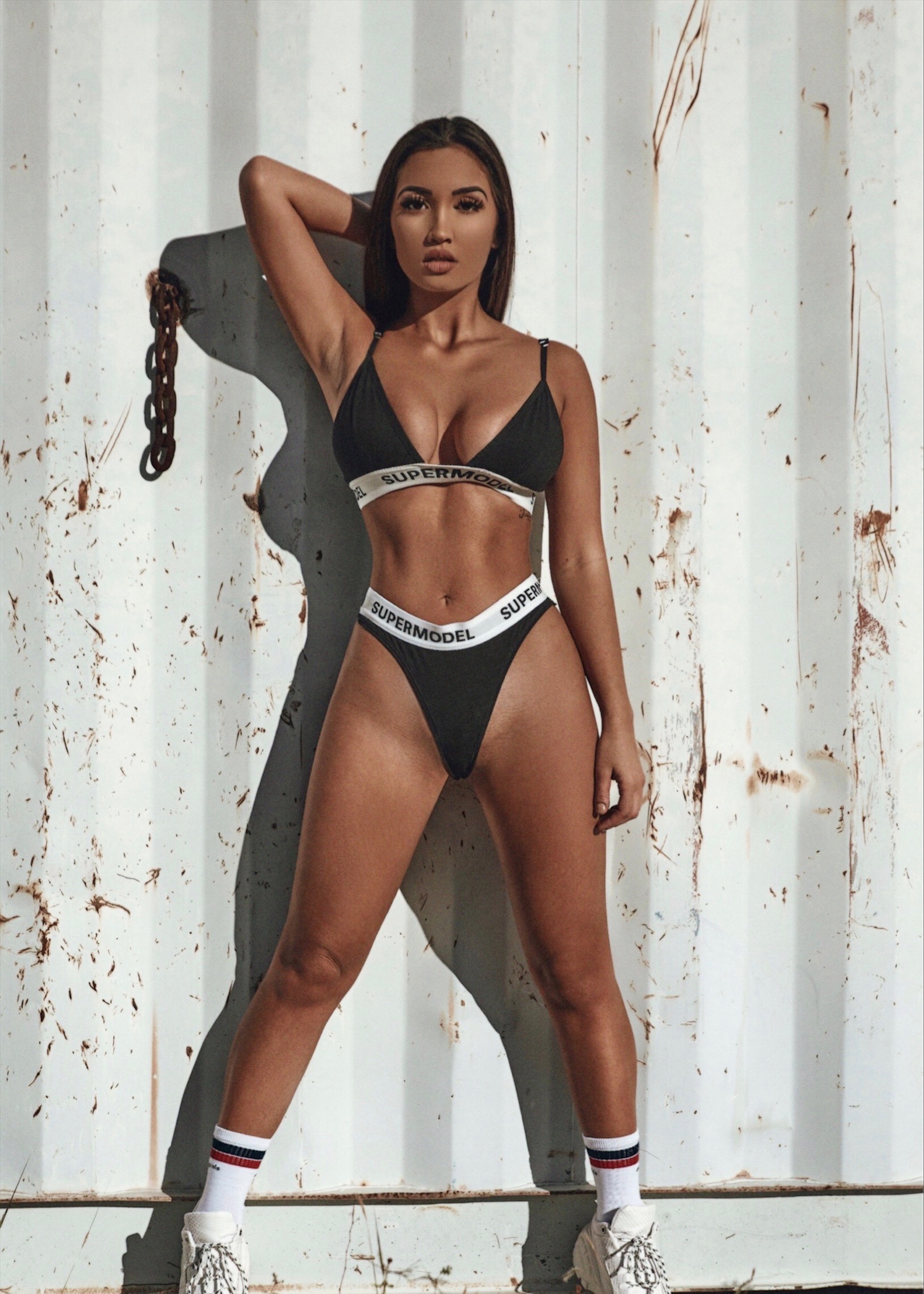 "Hey! My name is Daz, a Fashion, Swim, Commercial and Music Video Model; Starring in Music Videos such as Drake and Bad Bunny "MIA", It is important that I look my best at all times!
As many can assume, I live a busy life! Running from photo shoot to video shoot, I have limited time to handle the other aspects of my life...
Worrying about which workouts I need to do in order to remain in such amazing shape can be extremely time consuming. However, I have to be extremely careful in who I can trust to develop my workouts and assure that I will be in top shape at all times. I'm sure many of you can relate, who doesn't want to look 100% at all times!
Thankfully, I found Kevin, not only is he an amazing trainer, he is also extremely knowledgeable in various aspects of life and has taught me a lot.
The results are AMAZING... speaks for itself! Initially, I was expecting to see results later on... Nope! I noticed a drastic change almost instantly. I know it... it still seems just as crazy to me."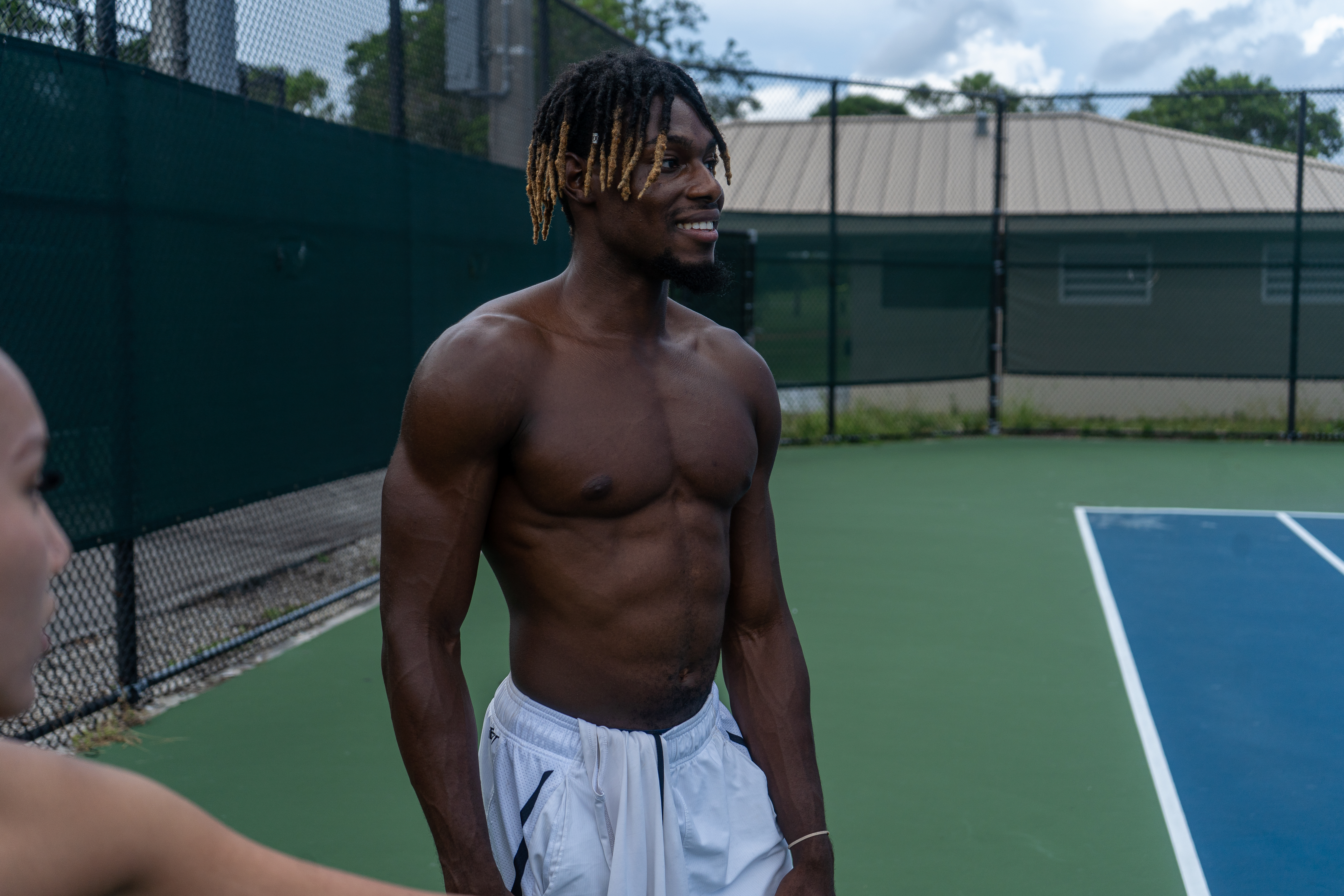 Kashawn B. (College Athlete)
"I've been competing against Kevin since we were both in High School , seeing him go up against the sprinters on my team... You could clearly see that there's just something about him that the others don't have.
This past summer, during our off season, Kevin and I, got together to train. Things seemed "normal", slightly intense... until we got to Core Workouts. MAN! It feels as though I became a new human being after just a few days of completing the workouts.
Starting my current collegiate workouts, I feel 100% stronger and WILL DOMINATE THE SEASON!"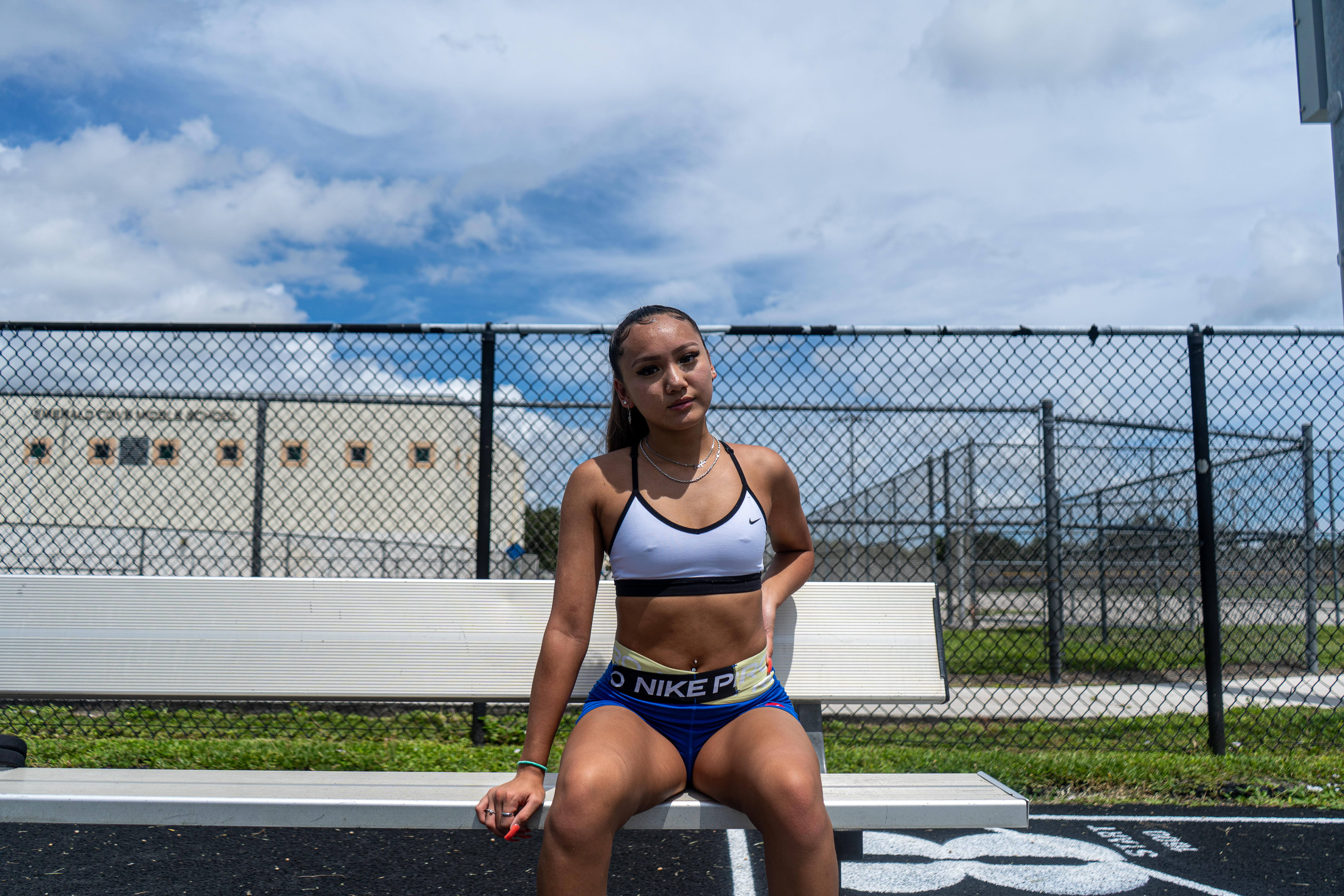 "Being a Model, I need to look good all of the time! Normal core workouts can seem super annoying and tedious at first. Most of the time, after completing a few, it can seem like it was pointless.
After beginning this program...My whole perspective changed from "core is boring" to "I can't wait to see what workout is in store for tomorrow! The INTENSITY AND RESULTS ARE NEXT LEVEL!
Additionally, I do a ton of weightlifting and other exercises to stay in shape. My performance in those activities have increased tenfold. My daily movements are even easier and effortless than they were before. Start NOW!"
"Okay I'm SOLD! Ready to go SAVAGE MODE and IMPROVE MY LIFE!"
What's Included:
12-week Training Program

(Progressive Program that increases in intensity and can be repeated for lifelong benefit)

Demonstration Video for EACH DAY

.

Have you ever purchased a core/ab program and got FED UP with researching how to do different exercises? Yeah me too! That's why YOU DO NOT HAVE TO.

Access to the Elite Savage Physique Group Chat.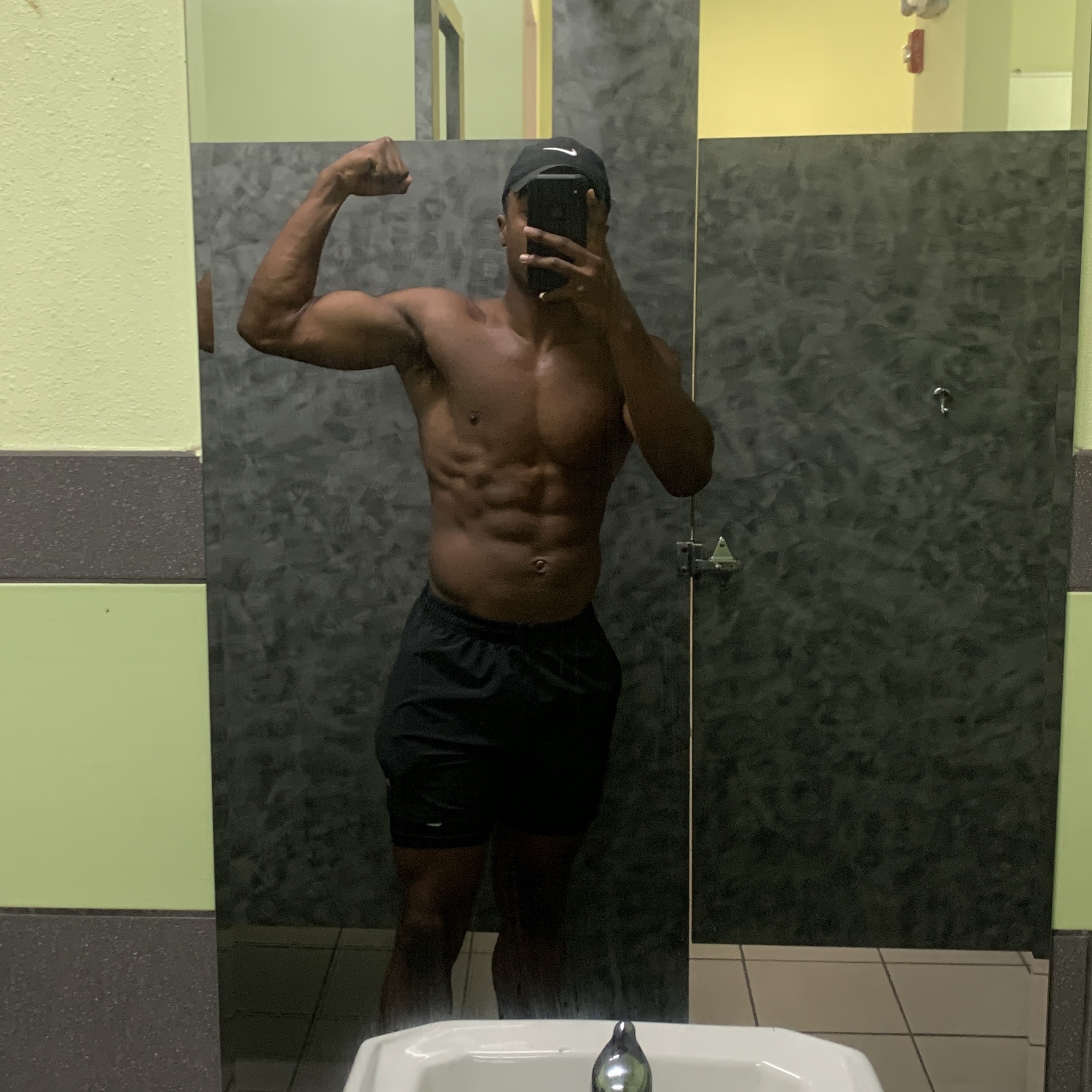 Track Athlete, attending Florida State University.
I'm extremely passionate about making driven individuals like YOU... Better athletes, people and much more.


FAQ'S:
How long is this program?
This is a progressive 12 week program that can be repeated for endless results
Will this program be too hard/intense if I'm a beginner?
Nope! This program is designed to be progressive. Meaning that workouts will start out at the perfect level for you to hop aboard and increase your strength for the more intense workouts.
Is this for athletes only?
Nope! Anyone can benefit. Whether you go to the gym once in a while or are a superstar athlete
How long do workouts take?
No longer than 10 minutes, I'm all about saving time. Effective workouts with no time wasted = More time to improve other areas of life.
How many days a week?
Workouts are 5 days a week, Monday through Friday.
Can this be done without weights?
Yes, you simply perform the movements without the weights. During times where you have no gym access, it can be difficult to stay in shape. However, even without weights the benefits will still be there.
What if some of the weighted workouts are too intense for me?
You can simply dial down the weight to your preferred comfort level. Push yourself!